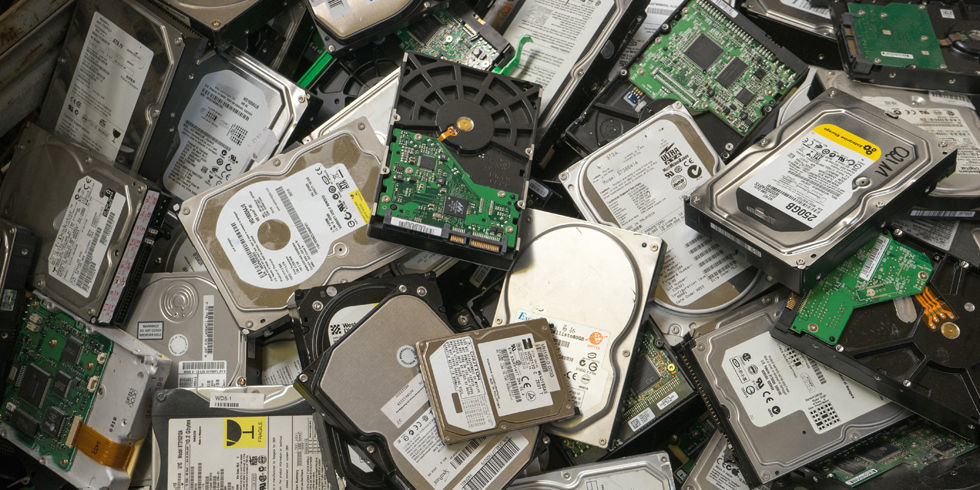 Why us?
We offer top-class solutions and high-level data recovery service options for all types of hard drive recovery:
All interfaces: IDE, EIDE, SATA, SCSI, SAS, and Fiber Channel
Any kind of configuration: single hard drive or multiple RAID drives
All supported operating systems: Windows, Linux, macOS
All partition types: NTFS, FAT, exFAT
We can recover lost data quickly, whether the hard drive has crashed, has been damaged, or has been the victim of a natural disaster.
How Do Hard Drives Lose Data?
Our highly skilled engineers classify hard drive data loss in two categories:
Logical failure – in this case the hard drive is in working condition but some files or data cannot be read for logical reasons such as a deleted partition or accidental deletion.
Mechanical failure – in this scenario , the hard drive is not working. The most common causes are head damage, platter damage, and motor failures.
What are the reasons for a Hard Drive Failure?
There are numerous reasons for a hard drive to fail and lose data, some of them we support recovery but not limited are the following: overwritten data, dropped hard drives, liquid spilled drives, power surges, natural disasters, and physical damages.
In case you've DROPPED EXTERNAL HARD DISK or simply plugged into your pc and you also can not access data, STOP, turn off, and don't try to power on. Putting it off & on and hope it will begin reading will just make your situation worse and might even make your external hard disk to become un-recoverable. If your hard disk is clicking, beeping, or making any odd sounds, then turn off it and telephone GEEKS@HELP DATA RECOVERY Dubai. Common causes of an external hard disk failure contain insufficient heating or cooling that will get the drive to overheat. In addition, the top cause of collapse on external hard drives has been dropped hard drive. In both of these instances, we will be able to help you to get your information back with hard disk recovery.
How Geeks at help Services Helps to Recover from Hard Drive Data Loss
The data recovery process includes more than just replacing parts. Geeks at help services use pioneering hard drive recovery tools and techniques that come from heavy speculation in Research & development and 10 years' experience.
A sample of the expert techniques used includes:
In case of hardware failure, hard disk recoveries are done in floating air particles free cleanroom atmospheres where they are carefully disassembled, inspected, and managed.
Our experts then use the specialized tools to read the data from the bay area to re-image the drive and clone a copy and transfer it to the new system.
Geeks@Help Data Recovery Dubai
Average rating:
18 reviews
Oct 12, 2020
Data Recovery
Best data recovery company in Dubai. Before calling this guys I went elsewhere, where they told me it would cost me 1800 AED for the recovery of data. And this guy's recovered my data in 750 AED. highly recommend them.
Oct 10, 2020
SSD Recovery
geeksathelp recovered data from my Mac SSD. I cannot explain how important my data is. they managed to recovered my complete data. Experienced and professional team. I would give 10 out of 10.
Oct 8, 2020
Memory card Data Recovery
Geeksathelp is Phenomenally helpful to us. Recover our precious data from my camera memory card. A big thank u and highly recommend to all.
Oct 7, 2020
USB data recovery
I came to geeksathelp because by mistake I have deleted my important files. Their service was excellent and fast. They put my USB Drive on scan on their data recovery system and recovered my files in just half an hour. I would recommend geeksathelp to everybody.
Oct 7, 2020
Server data recovery
Don't waste your time to go somewhere else. Geeksathelp is the best data recovery in Dubai. Very professional and experience team. Got my Server data back safely.
More Related Posts