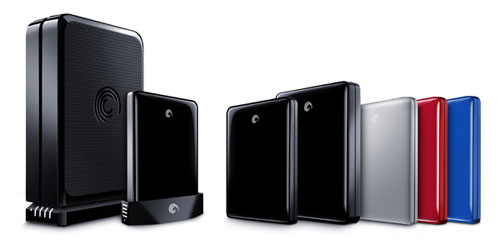 Seagate is one of the best data storage devices provider in market. From small data storage devices to NAS devices Seagate delivers wide range of products.
Has your Seagate hard drive stopped working? Is it making clicking or ticking noises? Has it stopped detecting? Or it detects but not accessible?
If any of these relates you then it might be damaged and require Professional Data recovery services.
Data can be lost in Seagate drives due to two reasons:
Mechanical failure: Seagate drives are vulnerable to power surges, a little amount of power surge can lead the drive to fail.
If your drive fell down accidently then too data loss can happen.
Logical failure: Accidental deletion of files and folders, RAW partition failure, "format now" option comes when connecting the Seagate drive.
In some cases if your computer crashed suddenly while working can also cause a hard drive to fail.
Why choose Geeks at Help for Seagate Data Recovery?
Geeks at help has highly trained technicians and hi tech equipment for data recovery.
Geeks at Help has wide experience of 12 years in Data recovery industry. Our highly trained engineers can recover data safely and instantly from any type of data storage devices.
We provide free diagnosis and follow "No Data, No Payment policy"
Contact us today for your free diagnosis.
Geeks@Help Data Recovery Dubai
Average rating:
18 reviews
Aug 31, 2019
Best data recovery
My Hard drive suddenly stopped working. I brought my hard drive to this experts and they recovered all my data at a good cost. Excellent Service.
Aug 29, 2019
Data Recovery
Excellent work by geeksathelp. Technicians are knowledgeable and professional in recovering data. I am satisfied for what I paid. All my data was recovered. Thanks again.
Aug 29, 2019
Mac data recovery
I lost some files on my mac. I find geeksathelp on google and I brought my mac to their service center. They put my Mac on scanning and within half n hour they find my file which I have deleted. Thanks a lot, I will recommend to all.
Aug 27, 2019
Hard drive data recovery
Geeksathelp has done an amazing job. My hard drive was dropped and it was not working any more. They have recover all my files in just two day. Good job
Aug 25, 2019
SSD Recovery
Wow! They delivered what they promised. Recovered my complete data in just 1 day. Price was also cheap than others.
Page 1 of 5:
«
‹
1
2
3
4
5
›
»