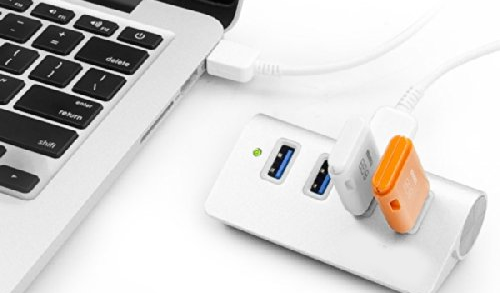 In the history of USB devices, USB 3.0- Universal Serial Bus 3.0 has uplifted the technology a bit more. USB 3 has now renamed to USB 3.1 Gen 1 by the USB makers forum.
There are no changes in technical specs though, works same as older USB 2.0 devices but with great 10X performance and improved power management for users. Other than that the motive to plug and play remain same.
How fast is USB 3.1 Gen 1 (USB 3.0)?
Performance boost has experienced with the evolution of USB 3 to 3.1 technology as it features multiple streams of data exchange and increases its peak bandwidth to 5GBp/s compared to 480Mbp/s on USB 2.0.
Geeks at Help
Geeks at Help has recovered data from all USB 3 and 3.1 interface USB drives. We recover data from all brands such as Seagate, Western Digital, Toshiba, and Transcend etc.
With our no data no charge policy and advanced data recovery tools we provide excellent data recovery services. Stop by at our office or book a technician for your hard drive pickup.
We can recover data from all USB 3.1 supported devices such as Thumb Drives, External Hard disks, USB flash drives and much more
Geeks@Help Data Recovery Dubai
Average rating:
18 reviews
Aug 20, 2019
Recovered server data
Thank u Geeksathelp for saving my life by recovering my server data. Highly Recommended.
Aug 17, 2019
Mac Data Recovery
I will give 10/10 for their fast service. Recovered my data from my liquid damaged Macbook Pro in just 1 day. Price also much reasonable here.
Aug 15, 2019
Hard Drive data Recovery
Wow!! Professional and experienced technician for data recovery. I visited their Data Recovery Lab, they have proper tools, equipment and good knowledge to recover data from damage hard drives. I would highly recommend Geeksathelp.
Aug 10, 2019
SSD Recovery
geeksathelp recovered data from my Mac SSD. I cannot explain how important my data is. they managed to recovered my complete data. Experienced and professional team. I would give 10 out of 10.
Aug 7, 2019
USB data recovery
I came to geeksathelp because by mistake I have deleted my important files. Their service was excellent and fast. They put my USB Drive on scan on their data recovery system and recovered my files in just half an hour. I would recommend geeksathelp to everybody.
More Related Posts