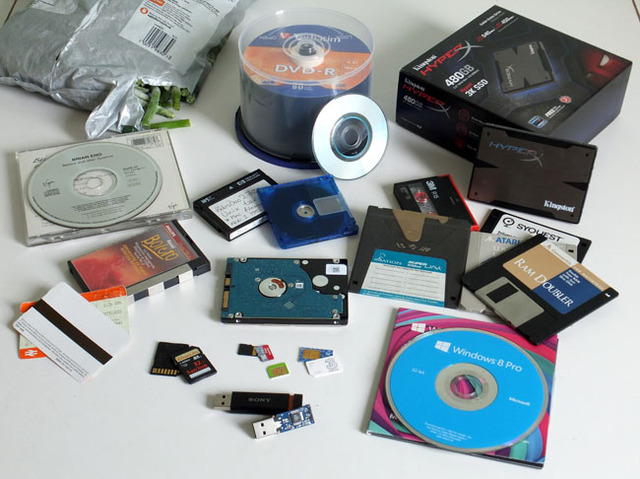 External Data storage devices are lightweight, portable, cheap and rewritable. External storage devices are mostly and widely used for transferring important data between homes and offices.
Some of the most common devices are USB flash drives, CDs-DVDs, Portable hard drives, and firewire devices. Like all electronics, they also tend to fail and the major reason behind that is poor quality and poor manufacturing.
External hard drives are extremely vulnerable to be ruined from being dropped since they sit in high traffic areas and they have knocked over or moved about frequently. Additionally, the internal moving components of a hard disk are extremely sensitive, the smallest jolt may lead to the liquid bearing seizing or much more commonly the read/write heads suffer mechanical damage. Hard drives that encounter more intense shocks from being lost from 2 to 4 feet on a really difficult surface can't just damage the bearing and or heads but also the platters can shift in the spindle.
To correct a hard drive that's been dropped is almost always a tough recovery even for your data recovery expert. The hard drive would have to be opened and supervised with an experienced technician using specific tools, replacement components, and processes in a cleanroom environment. This is a mechanical breakdown, so at this time, there's not anything you can do yourself. No software will help even though data retrieval software businesses often mislead customers to market their merchandise. In reality, running applications can only lead to the external hard disk to deteriorate and you also run a huge risk of this hard disk with a catastrophic collapse and losing the information indefinitely.
Data loss is inevitable in those devices, but Data Recovery is always possible.
If your External USB drive is not working or showing any of the following symptoms then you need Professional Data recovery services.
Symptoms:
External USB hard disk got corrupted or damaged
System partition of your USB drive shows RAW
When connecting asks to format now
External drive not detecting In computer
Deleted data or formatted drive accidentally
other disk problem or errors that makes it no longer possible for you to access the inside data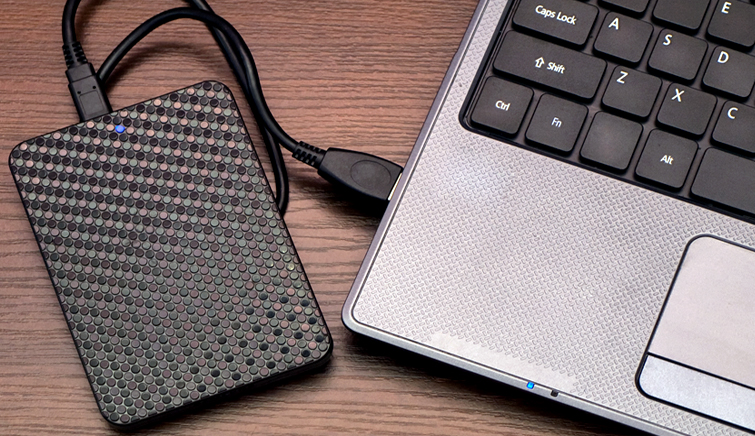 Possible reasons for Data Loss:
Manufacturing defects
Mishandling of the drive due to shock or dropping
Virus Attacks
Human Errors comprising accidental deletion of data
Unable to mount or execute data
Corrupt data
Natural Disasters
Supported Brands
Kingston
SanDisk
Western Digital
Iomega
Maxtor
Qrisma
SimpleTech
Many Others
Geeks at Help supports all type of Data recovery including Hard drive, SSDs, External Hard drives, USBs, Server RAID drives etc. Contact us today and get your free diagnosis done.
Geeks@Help Data Recovery Dubai
Average rating:
18 reviews
Jul 7, 2020
Server data recovery
Don't waste your time to go somewhere else. Geeksathelp is the best data recovery in Dubai. Very professional and experience team. Got my Server data back safely.
Jul 4, 2020
Memory card Data Recovery
Geeksathelp is Phenomenally helpful to us. Recover our precious data from my camera memory card. A big thank u and highly recommend to all.
Jun 29, 2020
Data Recovery
Excellent work by geeksathelp. Technicians are knowledgeable and professional in recovering data. I am satisfied for what I paid. All my data was recovered. Thanks again.
Jun 27, 2020
Best data recovery
My Hard drive suddenly stopped working. I brought my hard drive to this experts and they recovered all my data at a good cost. Excellent Service.
Jun 25, 2020
SSD Recovery
Wow! They delivered what they promised. Recovered my complete data in just 1 day. Price was also cheap than others.