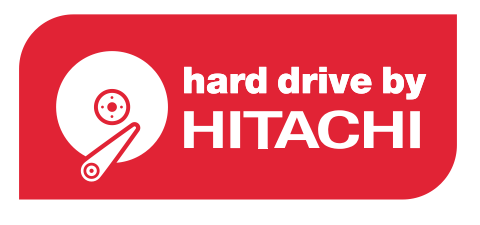 Hitachi is one of the best data storage solution company. Being a western digital company they deliver the great range and quality of products. Hitachi drives usually comes with HGST branding and uses magnetic technology to store data. Even with great hardware and technology data loss is still unavoidable.
Hitachi drives can fail and lose data due to several reasons including file system failure, bad sectors, human error and head damages etc.
You must be having some really important documents or personal pictures stored on your Hitachi drive that you don't want to lose but your hard drive just won't boot or make weird noises and not read the data. In this situations don't stress and contact Geeks at Help. Your data is not lost and it can still be recovered.
Causes of data loss on Hitachi drives:
Human error: have you deleted some files accidentally or have you formatted the partition to save some space without back up? Don't worry because data can be recovered even after you format the whole drive.
When you start your PC and you see a message "Boot Device not detected" or in middle of your work you get an error saying "Boot Disk error or Disk checking"
Your laptop or Hitachi hard drive fell down and now not starting. When you start it just tries to spin but can't. You may hear sounds such as clicking and ticking.
No matter what caused your drive to fail, we recover data from all type of issues. Contact Geeks at Help and get your free diagnosis done.
Geeks@Help Data Recovery Dubai
Average rating:
18 reviews
Aug 20, 2019
Recovered server data
Thank u Geeksathelp for saving my life by recovering my server data. Highly Recommended.
Aug 17, 2019
Mac Data Recovery
I will give 10/10 for their fast service. Recovered my data from my liquid damaged Macbook Pro in just 1 day. Price also much reasonable here.
Aug 15, 2019
Hard Drive data Recovery
Wow!! Professional and experienced technician for data recovery. I visited their Data Recovery Lab, they have proper tools, equipment and good knowledge to recover data from damage hard drives. I would highly recommend Geeksathelp.
Aug 10, 2019
SSD Recovery
geeksathelp recovered data from my Mac SSD. I cannot explain how important my data is. they managed to recovered my complete data. Experienced and professional team. I would give 10 out of 10.
Aug 7, 2019
USB data recovery
I came to geeksathelp because by mistake I have deleted my important files. Their service was excellent and fast. They put my USB Drive on scan on their data recovery system and recovered my files in just half an hour. I would recommend geeksathelp to everybody.