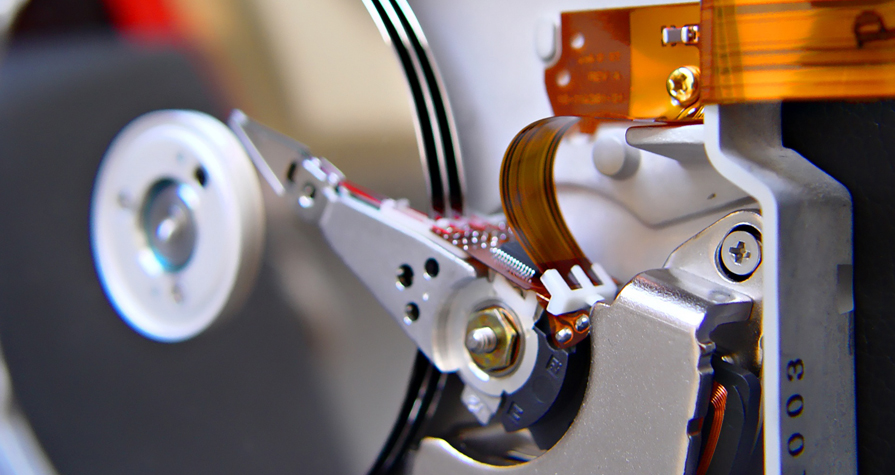 GeeksatHelp is the pioneers for laptop hard drive data recovery. GeeksatHelp is the expert in most known issues of laptop hard drive, such as clicking hard drive and all other PCB failures.
Day by day, laptops are becoming more portable and lightweight. However, as the old uncle Ben said, "with great power comes – the great responsibility." laptops now needs more handling and care. We drop things daily, and a little fall of your computer can cause a hard drive failure, instantly leading to data loss.
Laptop hard drives are significantly smaller than big desktop hard drives and have an even smaller mechanism.
Causes of laptop hard drive failure:
Dropped Laptop

 – Shock will damage the Hard drive

Overheating

 – Heat will damage the hard drive heads.

Electrical Failure

 – Small power-Surges and short circuits can damage Hard drive PCB.

Natural Disaster

 – Water and fire can cause damage to any electronics, so do the hard drives.

Worn-out bearing

 – Platter will stop spinning at average speed and Overheat due to friction.

Clicking Hard drive

 – Read-Write head damage, armature failure
In comparing a Desktop hard drive, a laptop hard drive has a short lifeline because of the physical state. A laptop will go to every place because of portability due to which it will have rough handling quite often. Also, due to dust entering the cooling fan, causing insufficient cooling near the drive. It all can cause a drive to fail without any signs.
If the unfortunate occurs, then leave the recovery to us. We at GeeksatHelp will help you recover every part of your data quickly. Geeks at Help specializes in a laptop hard drive data recovery and has comprehensive knowledge and experience with the most advanced tools.
Geeks@Help Data Recovery Dubai
Average rating:
18 reviews
Oct 12, 2020
Data Recovery
Best data recovery company in Dubai. Before calling this guys I went elsewhere, where they told me it would cost me 1800 AED for the recovery of data. And this guy's recovered my data in 750 AED. highly recommend them.
Oct 10, 2020
SSD Recovery
geeksathelp recovered data from my Mac SSD. I cannot explain how important my data is. they managed to recovered my complete data. Experienced and professional team. I would give 10 out of 10.
Oct 8, 2020
Memory card Data Recovery
Geeksathelp is Phenomenally helpful to us. Recover our precious data from my camera memory card. A big thank u and highly recommend to all.
Oct 7, 2020
USB data recovery
I came to geeksathelp because by mistake I have deleted my important files. Their service was excellent and fast. They put my USB Drive on scan on their data recovery system and recovered my files in just half an hour. I would recommend geeksathelp to everybody.
Oct 7, 2020
Server data recovery
Don't waste your time to go somewhere else. Geeksathelp is the best data recovery in Dubai. Very professional and experience team. Got my Server data back safely.