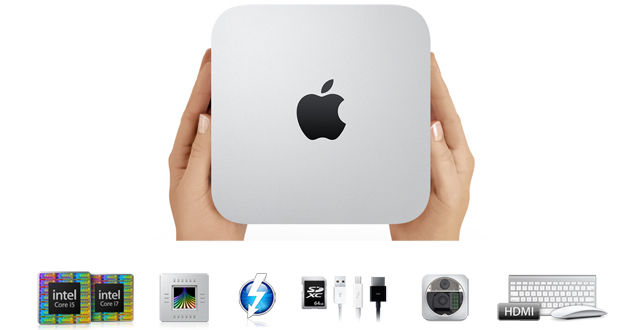 Apart from all Apple products, Mac Mini is the most portable and minimalist device. A small docking station that you can attach to any screen anywhere. Being a mini mobile desktop itself is a great device with great features.
Having portability is amazing but keeping those small devices safe in hands is difficult. A cat or kids playing at home or maybe some other little accident can drop your device from your desk. You just deleted some files, and now you need them back, or the hard drive won't boot the operating system. In the end, it's electronic, and it can get sick as we all humans do.
Suppose you are not able to access data on your Mac mini, and you need it badly. In that case, you need a professional and trustworthy Data Recovery solution like GeeksatHelp. We at GeeksatHelp recover data from all devices, including all versions of the Mac mini. We specialize in recovering data from Mac devices. Apple computers are no different from windows ones.
Known Apple Mac-Mini issues:
• Question mark in a folder on boot
• Mac-Mini won't start at all – No power
• Deleted files and photos or videos
• Power surge / Electrical damage
• Natural disaster
• Weird Hard drive sounds
Why Geeks at Help?
We are one of the leading Data Recovery companies in Dubai with experience of all most a decade in data recovery. We maintain service standards and customer support well. Having highly experienced engineers and a world-class Data Recovery clean-room environment, we can deliver a success rate of 98% in our services. We have a policy of "No Data, No Charge," so if we cannot recover the data or fail to provide you the service required, you pay nothing. Apart from that, we provide free diagnosis and evaluation, so contact us and get your case diagnosed and get a fair and flat quote.
Geeks@Help Data Recovery Dubai
Average rating:
18 reviews
Oct 12, 2020
Data Recovery
Best data recovery company in Dubai. Before calling this guys I went elsewhere, where they told me it would cost me 1800 AED for the recovery of data. And this guy's recovered my data in 750 AED. highly recommend them.
Oct 10, 2020
SSD Recovery
geeksathelp recovered data from my Mac SSD. I cannot explain how important my data is. they managed to recovered my complete data. Experienced and professional team. I would give 10 out of 10.
Oct 8, 2020
Memory card Data Recovery
Geeksathelp is Phenomenally helpful to us. Recover our precious data from my camera memory card. A big thank u and highly recommend to all.
Oct 7, 2020
USB data recovery
I came to geeksathelp because by mistake I have deleted my important files. Their service was excellent and fast. They put my USB Drive on scan on their data recovery system and recovered my files in just half an hour. I would recommend geeksathelp to everybody.
Oct 7, 2020
Server data recovery
Don't waste your time to go somewhere else. Geeksathelp is the best data recovery in Dubai. Very professional and experience team. Got my Server data back safely.
More Related Posts