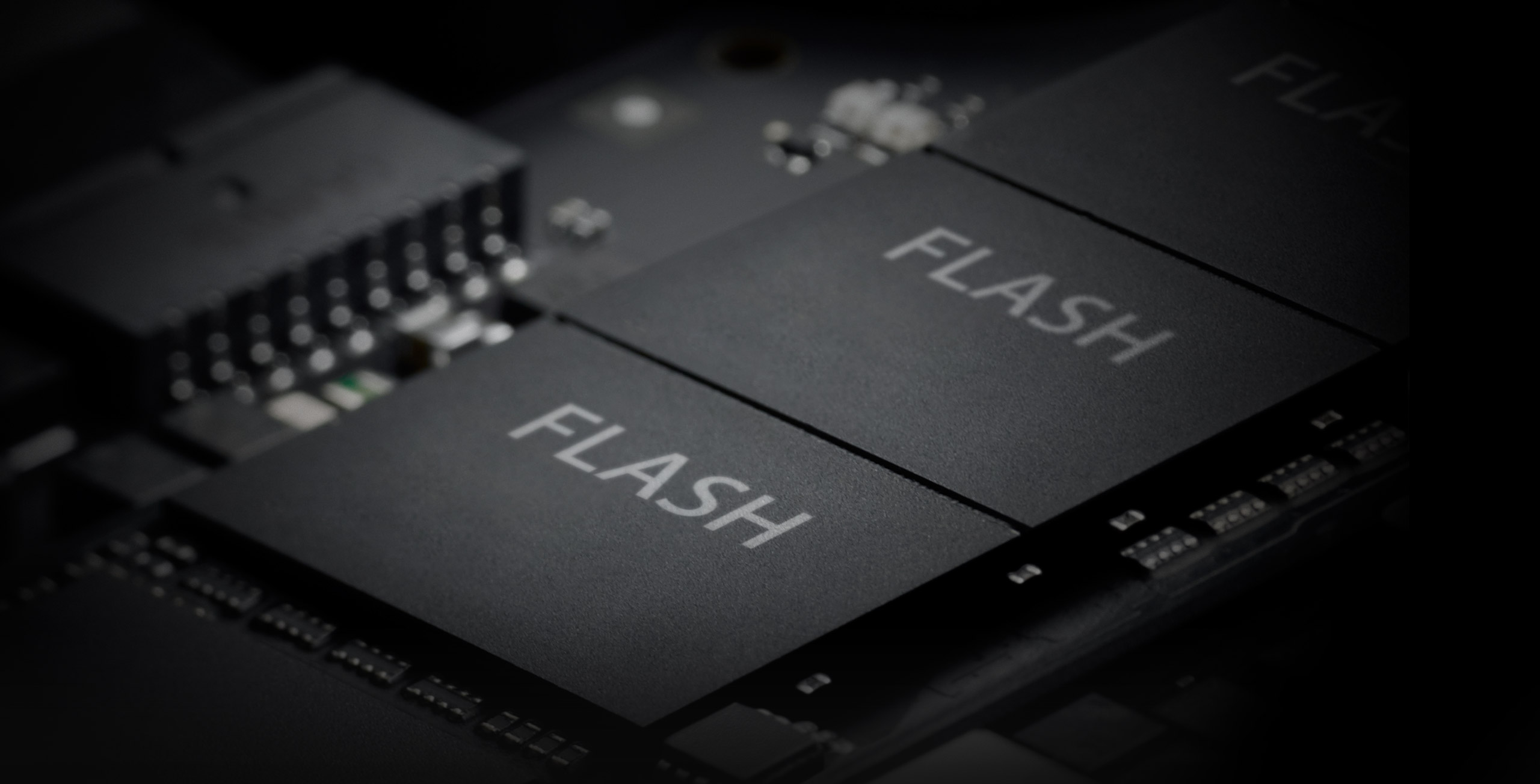 Flash Drive Data Recovery, Types of Flash Drives
Chip Off or NAND Flash recovery:
If you cannot access your drive or it's just not responding anthane then you require such recovery. To perform such recovery, we need to remove the PCB logic board and put it on a special reader that decodes the encryption to pull the data out.
Broken Stem/PCB flash drive recovery:
If your drive had a fall or its just badly physically damaged. If the connector or a part of it has broken or bent, then you require this method of recovery. To perform such recovery one must be precisely skilled with soldering to get the best results.
There are basically 3 types of NAND drives.
Regular TSOP-48 Flash Drives:  
In a picture below you can see the TSOP-48 chip. It's generally found in older flash drives. You can see the tiny legs on the top.
Monolithic Flash Drives:
Monolithic drives have no PCB because the circuit is all integrated into the chip itself. So if the chip is cracked then data recovery is impossible.
BGA Flash Drives:
Last but not least is the BGA flash drive. Chip has no legs as its connected directly to the PCB soldered by tiny balls that's covered by the chip itself.
No matter what type of chip you have, we recover it all precisely and quick. Contact us and get your data recovered.
More Related Posts
Data Recovery Dubai | Recover Data from Physically Damaged Hard Drive
Average rating:
0 reviews