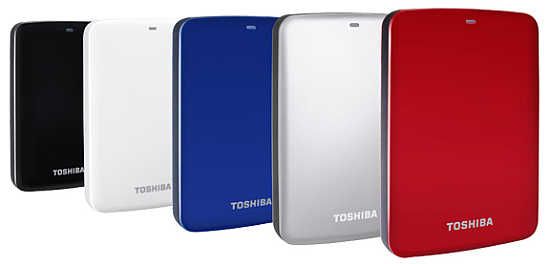 Toshiba is one of the best data storage products providing company. Toshiba delivers excellent range of products such as laptop hard drive, desktop hard drive, flash drives SSDs and much more.
Toshiba is known for its manufacturing quality and provides us great quality of products but just like any other brand hard drive, Toshiba hard drives can fail too.
Toshiba Hard Drive Failure:
Toshiba hard drive logical failure
All hard drives come with a firmware chips and can corrupt anytime. Partition failure or bad sectors can cause the data loss too. We at Geeks at Help can recover data from any logical data loss situations.
Toshiba Hard Drive physical failure
Dropped external hard drive or laptop can cause the motor inside to fail leading major head failure. If your hard drive is making weird clicking or beeping noise, then it might have a head damage. Usually if a drive has a head damage then it requires special cleanroom environment to open the hard drive and change the head with the exact same hard drive. This process requires special tools and core experience of data recovery.
Human error
Deleted last summer holidays pictures by mistake? Or deleted some very important office documents? Even if you have emptied recycle bin and still need the files back then contact us and we will provide you best data recovery solution. A successful deleted data recovery demands no overwritten data so if you deleted something by mistake then stop using the system now because the more you use it, the newer data will be written. Overwritten data cannot be recovered.
Geeks at Help specializes in Toshiba Hard drive recovery. We have successfully recovered data from all types and models from Toshiba. Contact us and take the advantage of the "NO DATA, NO CHARGE" policy.
Geeks@Help Data Recovery Dubai
Average rating:
18 reviews
Aug 20, 2019
Recovered server data
Thank u Geeksathelp for saving my life by recovering my server data. Highly Recommended.
Aug 17, 2019
Mac Data Recovery
I will give 10/10 for their fast service. Recovered my data from my liquid damaged Macbook Pro in just 1 day. Price also much reasonable here.
Aug 15, 2019
Hard Drive data Recovery
Wow!! Professional and experienced technician for data recovery. I visited their Data Recovery Lab, they have proper tools, equipment and good knowledge to recover data from damage hard drives. I would highly recommend Geeksathelp.
Aug 10, 2019
SSD Recovery
geeksathelp recovered data from my Mac SSD. I cannot explain how important my data is. they managed to recovered my complete data. Experienced and professional team. I would give 10 out of 10.
Aug 7, 2019
USB data recovery
I came to geeksathelp because by mistake I have deleted my important files. Their service was excellent and fast. They put my USB Drive on scan on their data recovery system and recovered my files in just half an hour. I would recommend geeksathelp to everybody.