LOST DATA…WE ARE DATA RECOVERY EXPERTS, CALL US!
Real Labs.
Real Engineers.
Real Data Recovery.
Hard disk drives

Server Data Recovery


RAIDs

NAS/SAN

USB / Flash

Virtual

machines
17 years of
Data Recovery in Dubai
Hard disk drives

Servers

RAIDs

NAS/SAN

USB / Flash

Virtual

machines
No Data Recovery
No Recovery Charges!
In the unexpected circumstance that we're not able to get back your data, we will not bill you a single dirham!
Picking the incorrect data recovery service often contributes to irreversible data loss. This is not as a result of drive head failures or complicated devastating failures, it's basically due to incompetence within the developing data recovery sector. That's why right now is the most crucial period of time for your data. Read regarding it or call +971-52-7862452 right now.
For Professional Data Recovery in Dubai, UAE, The Geeks@Help Data Recovery has to be your only preference. We have been in market for more than seventeen years and possess the competencies to fix and restore any sort of harddrives from media as complicated as RAID to the most frequent HDD and SSD drives. At Geeks@Help Data Recovery, we are quite confident that we can get back your information that we offer our clients a "no data, no charge assurance"! In the unexpected circumstance that we're not able to get back your data, we will not bill you a single dirham! If you're looking for the best data recovery specialists, then call up the geeks at The Geeks@Help Data Recovery Dubai, today at +971-52-7862452.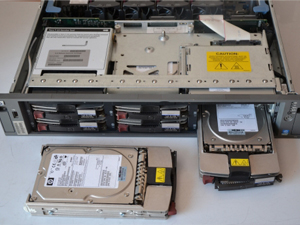 Server and RAID Recovery
We have extensive experience in recovery of RAID arrays and servers on any platform and for any type of failure. Experts of RAID 5/0/1, NAS, SAN, servers and virtual machines.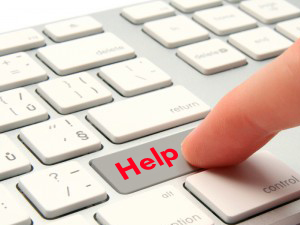 Urgent Data Recovery
There is always a team on call 24x7x365 ready to resolve your case as quickly as possible. Contact indicating the urgency of the problem and direct them to start the service soon.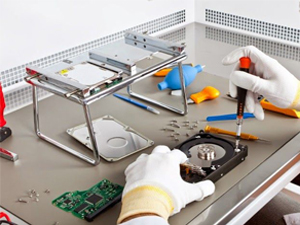 Experience is Everything
With 12 years in the area of ​​data recovery in Dubai we have served thousands of customers, which have regained their information successfully. Our staff is highly qualified to resolve any data loss scenario.
Data Loss
If you suffer a loss of data it is highly recommended to disconnect the device in which information is stored so that it does not suffer further damage. Trying to perform operations on faulty devices without specialized knowledge and equipment can cause irreparable damage to them, causing the permanent loss of your information.
Analysis and Diagnosis
Once entered the device to evaluate our facilities with specialized equipment will be made according to the type, make and model to determine the faults present. Subsequently, a budget is created with the time and cost of data recovery, which is sent to the customer soon.
Data recovery
Accepted the budget for data recovery device is entered to run the lab for recovery. Once completed the client is sent a list of data extracted from the device for preliminary assessment and a review of data is coordinated.
Review and Delivery
Thanks to our policy "No Recovery No Fee" guarantee 100% customer compliance, you can arrange a direct review of their data in our offices or online to give their assent. Upon acceptance of the completed data recovery data they are dumped to a new unit, which is delivered to the customer
Common Data Recovery Cases
DO NOT WASTE TIME… WE ARE EXPERTS
Geeks@Help Data Recovery Dubai
Average rating:
18 reviews
Aug 20, 2019
Recovered server data
Thank u Geeksathelp for saving my life by recovering my server data. Highly Recommended.
Aug 17, 2019
Mac Data Recovery
I will give 10/10 for their fast service. Recovered my data from my liquid damaged Macbook Pro in just 1 day. Price also much reasonable here.
Aug 15, 2019
Hard Drive data Recovery
Wow!! Professional and experienced technician for data recovery. I visited their Data Recovery Lab, they have proper tools, equipment and good knowledge to recover data from damage hard drives. I would highly recommend Geeksathelp.
Aug 10, 2019
SSD Recovery
geeksathelp recovered data from my Mac SSD. I cannot explain how important my data is. they managed to recovered my complete data. Experienced and professional team. I would give 10 out of 10.
Aug 7, 2019
USB data recovery
I came to geeksathelp because by mistake I have deleted my important files. Their service was excellent and fast. They put my USB Drive on scan on their data recovery system and recovered my files in just half an hour. I would recommend geeksathelp to everybody.
Why choose us for all your Data Recovery requirements