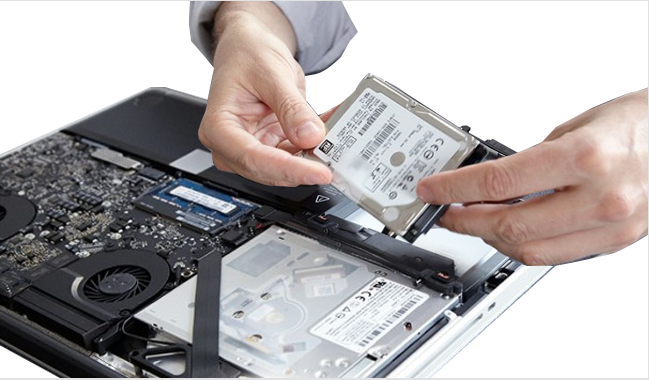 Macintosh/Mac Data Recovery
Today Apple Mac computers are one of the most advanced and updated devices yet vulnerable to data loss like any other brand computer. Mac computers are still less susceptible than windows PCs as MACs are safe against Virus attacks. But there are still many ways for a MAC hard drive to fail.
General causes of Mac Hard drive failure:
Accidental file deletion or formatted hard drive
MAC OSX corruption
Malware damage
Hard drive makes a weird noise.
Dead Hard drive
Encrypted Mac drive
File Vault Encrypted Drives
Mac uses File Vault encryption for the hard drive security by the inbuilt utility File Vault. It's used to stop unauthorized access to the drive.
When you enable the File Vault, you get the option to create a recovery key, just in case if you forget the login password. You will get options such as to save key to the iCloud account or in an external drive.
In a situation when you lost login password and recovery key both, the only option remains to recover the data.
Geeks@Help Dubai specializes in all Mac products such as MacBook Pro, MacBook Air, Mac mini, iMac, and much more. We have recovered data from all types of hard drives and SSDs. Some of the causes include:
Deleted file data recovery
Deleted volume data recovery
Encrypted file system data recovery
Time Machine backup drive data recovery
RAW data recovery
Mac photo data recovery
Macintosh hard drive failure data recovery
iMac data recovery
MacBook Pro data recovery
MacBook Air data recovery
Mac Pro data recovery
Mac Mini data recovery
Mac laptop data recovery
Mac external hard drive data recovery
iPod data recovery
Geeks@Help Data Recovery Dubai
Average rating:
18 reviews
Oct 12, 2020
Data Recovery
Best data recovery company in Dubai. Before calling this guys I went elsewhere, where they told me it would cost me 1800 AED for the recovery of data. And this guy's recovered my data in 750 AED. highly recommend them.
Oct 10, 2020
SSD Recovery
geeksathelp recovered data from my Mac SSD. I cannot explain how important my data is. they managed to recovered my complete data. Experienced and professional team. I would give 10 out of 10.
Oct 8, 2020
Memory card Data Recovery
Geeksathelp is Phenomenally helpful to us. Recover our precious data from my camera memory card. A big thank u and highly recommend to all.
Oct 7, 2020
USB data recovery
I came to geeksathelp because by mistake I have deleted my important files. Their service was excellent and fast. They put my USB Drive on scan on their data recovery system and recovered my files in just half an hour. I would recommend geeksathelp to everybody.
Oct 7, 2020
Server data recovery
Don't waste your time to go somewhere else. Geeksathelp is the best data recovery in Dubai. Very professional and experience team. Got my Server data back safely.
More Related Posts