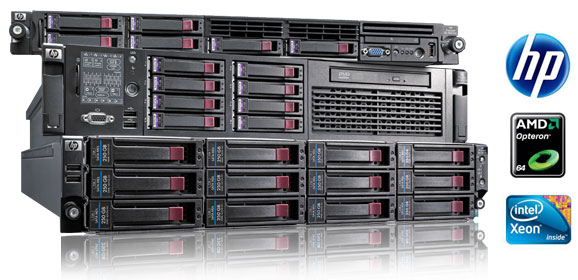 Geeks at Help is the best Data Recovery service for your failed HP Proliant server or any other HP server with any type of RAID configuration. We have highly skilled and trained Data Recovery experts and high-quality equipment with the world-class clean-room facility. With all this technology we can recover data from your server systems fast and easily.
HP RAID Server Recovery
At Geeks at Help, we recover data from RAID servers on daily basis. We have recovered data from all type of servers including integrity, Proliant, IBRIX, HP9000, X9000, Non-stop and Alpha servers. We recover data quickly and cost effectively.
With the experience of almost a decade, we can now recover data from any type of RAID configurations in any case scenarios. We recover data in following cases(but not limited to):
Hard Drive Failure- Physical damage
Corrupted data and system files
Database corruption and human error
Natural disasters
HP RAID recovery services – Geeks at Help
We have recovered data from the following list of HP products:
All HP NonStopTMServer models
All HP MediaSmartTMServer models
All HP 9000TMServer models
All HP IntegrityTMNonstop Blade System models
All HP IntegrityTMNonstop server models
All HP IntegrityTMSuperdome Server models
All HP IntegrityTMServer Blades
All HP IntegrityTMRack Server models
All HP ProLiantTMMicro Server models
All HP ProLiantTMDL Server models
All HP ProLiantTMBL Blade Server models
All HP ProLiantTMML Server models
All HP ProLiantTMSL Scalable Systems
Contact us for the best Data Recovery solutions and get your data back as it was before.
Geeks@Help Data Recovery Dubai
Average rating:
18 reviews
Aug 31, 2019
Best data recovery
My Hard drive suddenly stopped working. I brought my hard drive to this experts and they recovered all my data at a good cost. Excellent Service.
Aug 29, 2019
Data Recovery
Excellent work by geeksathelp. Technicians are knowledgeable and professional in recovering data. I am satisfied for what I paid. All my data was recovered. Thanks again.
Aug 29, 2019
Mac data recovery
I lost some files on my mac. I find geeksathelp on google and I brought my mac to their service center. They put my Mac on scanning and within half n hour they find my file which I have deleted. Thanks a lot, I will recommend to all.
Aug 27, 2019
Hard drive data recovery
Geeksathelp has done an amazing job. My hard drive was dropped and it was not working any more. They have recover all my files in just two day. Good job
Aug 25, 2019
SSD Recovery
Wow! They delivered what they promised. Recovered my complete data in just 1 day. Price was also cheap than others.
Page 1 of 5:
«
‹
1
2
3
4
5
›
»
More Related Posts