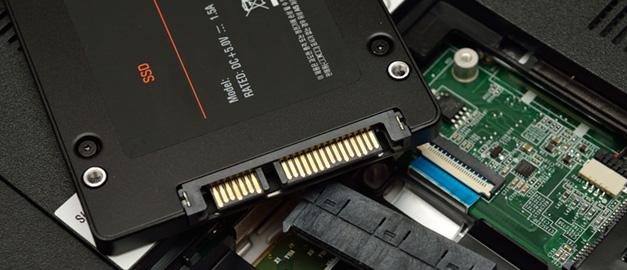 Have you lost your data from a Solid state drive? The first thing you need to do is to visit our company. We have been able to successfully recover the data in 96% of the cases. Geeks at help can provide the quickest and most complete Mac data recovery solutions.
Apple creates such wide range of laptops that are famous both among all business and individuals. Apple laptops and computers have impressive safety measure in hardware, yet Mac SSDs are at the risk of losing data. If your company stores highly important and confidential data then such data loss situations can lead your company in big troubles and loss of productivity. Every minute that passes following a data disaster means time and money loss to your company. Geeks at help can solve this problem by quickly recovering and returning your data.
Common reasons for a mac SSD failure
Data on Mac SSD drives are stored in flash memory chips. Due to physical damage to the flash chips data might be lost.
Following are the few reason on the SSD failure
Electronic Hardware failure
Controller chip damage
Flash chip failure
Power surges or failures
Damage to PCB
Virus attacking and services
Unintentional deletion or Formatting
Mac SSD data recovery must be recovered differently when compared to other data recovery storage. Many experts try to perform data recovery on Mac SSD without understanding the unique hardware of it. This can lead to permanent data loss. Geeks at help has 8 years of experience in data recovery industry. If you have lost your data and need recovery services then contact Geeks at help.
Geeks@Help Data Recovery Dubai
Average rating:
18 reviews
Dec 23, 2021
Cheapest data recovery Dubai
For me this was an absolute delight (and when is data loss/recovery every?) I spoke via Whatsapp with Murtaza and he answered quickly, gave me a rough estimate. It was reasonable for what I expected but MUCH cheaper compared to other quotes. Guys, please don't increase your rates because of this.
Here is how it went down:
I wrote to them via Whatsapp, the driver (super friendly, his name Mitun) came to me and picked up my drive. 3 days later Mitun brought me a new hard drive (also an external one) for a very competitive price - almost same price as Amazon) and I had my data back.
I tried another highly rated data recovery in bur dubai first and went personally where the quote was 2300 AED which I found, with all due respect, outrageous for changing the read/write head.
Murtaza said it was bad sectors and in the end, I saved a lot of money and nerves. I thought it would all be lost forever, but thanks to those guys.....I am very happy. I wholeheartedly recommend them.
Oct 12, 2020
Data Recovery
Best data recovery company in Dubai. Before calling this guys I went elsewhere, where they told me it would cost me 1800 AED for the recovery of data. And this guy's recovered my data in 750 AED. highly recommend them.
Oct 10, 2020
SSD Recovery
geeksathelp recovered data from my Mac SSD. I cannot explain how important my data is. they managed to recovered my complete data. Experienced and professional team. I would give 10 out of 10.
Oct 8, 2020
Memory card Data Recovery
Geeksathelp is Phenomenally helpful to us. Recover our precious data from my camera memory card. A big thank u and highly recommend to all.
Oct 7, 2020
USB data recovery
I came to geeksathelp because by mistake I have deleted my important files. Their service was excellent and fast. They put my USB Drive on scan on their data recovery system and recovered my files in just half an hour. I would recommend geeksathelp to everybody.
More Related Posts